No wonder people automatically think of Trump when they hear "FAKE NEWS"!
U.S. President Donald Trump indeed said a lot of bad things about the media. He mentioned that the press does not really like America and that the media is the enemy of American people. Journalists from the perspective of Trump, have always been called as being the most "dishonest" people. Trump never forgets to call such media as being "fake" for everything they publish; he also claims that he created this term.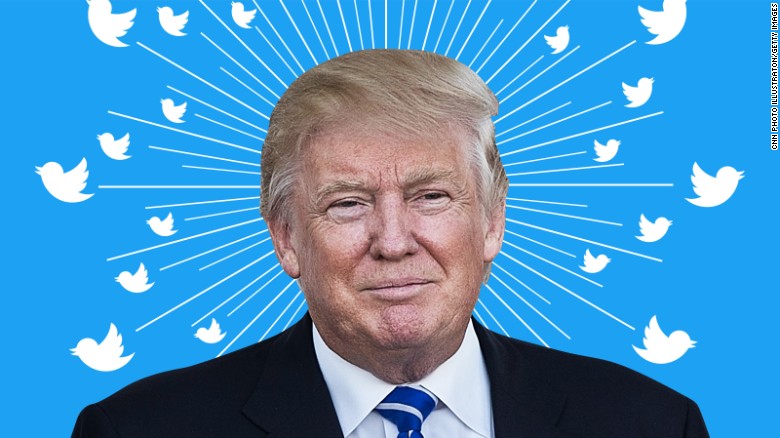 However, he had never gone as far as he did two days ago when he posted on twitter saying that "With all of the Fake News coming out of NBC and the Networks, at what point is it appropriate to challenge their License? Bad for country!"
This tweet came right after he denied a report from the NBC News that he asked to expand the nuclear arsenal of the US dramatically.
Trump also tweeted that; "Fake @NBCNews made up a story that I wanted a "tenfold" increase in our U.S. nuclear arsenal. Pure fiction, made up to demean. NBC = CNN!"
Two days ago, the network stated that" Donald Trump told his national security team that he wanted to have a tenfold growth in the arsenal." Such request left the military officials shocked.
Trump recommended challenging the licenses for NBC News following the reports that they made saying that his secretary of state, Rex Tillerson, called him a "moron" after the conversation over the U.S nuclear arsenal.
He continued later on saying that "Network news has become so partisan, distorted and fake that licenses must be challenged and, if appropriate, revoked. Not fair to public!"
Experts state that Trump does not have such power to revoke broadcast licenses.
Broadcast licenses are handed out to the station of local television by the Federal Communications Commission (FCC). This commission is an independent government agency who is obligated into regulating the television, radio and phone industries. It monitors all the national communications like satellite, cable, and wire, and global communications that are terminating in the United States. However, The FCC does not give licenses to the national networks such as ABC, NBC or CBS.
Below you can find a funny video made for the "Fake News License Revocation Day":