Omarosa Manigault, who is a former White House staff member completing her term ending on January 10th, may have plans to reveal details of Donald and Melania Trump's marriage that would ruin them in a tell-all book describing her time in the White House, according to In Touch Weekly.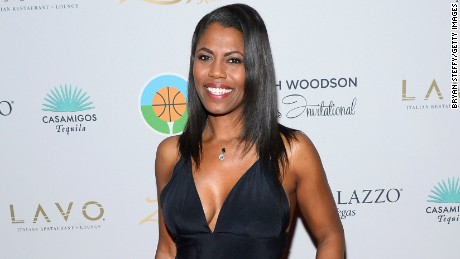 A close source of Manigault's said, "This could be Donald and Melania's worst nightmare."
Manigault agreed to an interview with Good Morning America after rumours were circulating that she was thrown out of the White House and terminated from her position as communications director at the White House Office of Public Liaison. She clarified that she chose to resign because there were "a lot of things" that she witness that made her "uncomfortable."
"When I have the chance to tell my story, it's quite a story to tell," she said.
The source revealed to In Touch that Manigault has all of the details on the Trumps' marriage and "whether or not they even sleep in the same bedroom."
"How much does Melania have to put up with? Does she really agree with her husband's stance on things? Does she believe any of the sexual harassment allegations lodged against him or are they all lies? Does she plan to divorce him once they're out of the White House? All these questions could be answered," the source said.
The Trumps' marriage is constantly questioned as they never look happy together or that they even like each other.
Manigault could possibly make over $10 million for writing this book.
What do you think?